CDMO – Business Development Directors Needed for Two Locations: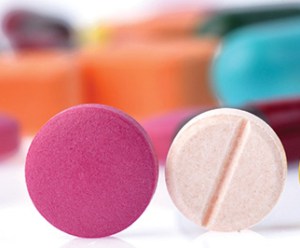 Boston – Covering New England Market
Chicago – Covering Midwest Market
We seek Directors of Business Development with experience selling contract manufacturing services of solid oral dose products to pharmaceutical companies.
Fast-growing company with plants in the US and Europe expanding its sales force.  If you have the contacts, an entrepreneurial spirit, and would like to run a territory as if it were your own business, this may be the right opportunity for you.  Generous salary.  Highest commissions in the industry for your book of business.  Contact Peter Cotton – President of Best Sales Talent at 401-737-3200 to be considered.
Formal job description follows:
The Role of the Business Development Director
This positon defines long-term organizational strategic goals, builds key customer relationships, identifies business opportunities, negotiates and closes business deals and maintains extensive knowledge of current market conditions. This BD Director will work in a senior sales position within the organization.
The candidates role/position will work closely with the internal team, marketing staff, and the site operating staff to increase sales opportunities and thereby maximize revenue for their organization. To achieve this, the BD Director with need to discover potential new customers, share corporate and site presentations to them and ultimately convert them into clients, and continue to grow business in the future. The BD Directors will also help manage existing clients and focus on exceptional customer service.
BD Commercial Director
Create and execute a 12-month commercial plan with quarterly updates to VP of Sales
Prospect for new clients and convert them into current clients with the goal of generating increased business.
Cold call as appropriate within their market geographic area to ensure we are building a robust pipeline of opportunities.

Meet potential clients by growing, maintaining, and leveraging their network.

Identify potential clients, and the decision makers within the client organization.
Research and build relationships with new clients.
Set up meetings with customer decision makers.
Coordinate customer site visits.
Develop responses for Request for Information (RFI) and Request for Proposals (RFP) within agreed up timeline.
Participate in pricing Site Selection meetings and Pricing Committee meetings. In addition, the BD Director should be prepared to share their recommendation based on their market knowledge and customer expectations.
Ensure that we meet and exceed the corporation's commitment to deliver and exceptional customer service.
Create, in tandem with VP of Sales, and deliver upon call plan objectives
Client Retention
Present new products and services with the intent of enhancing existing customer relationships.
Work with technical staff and other internal colleagues to meet customer needs.
Arrange and participate in internal and external client project team meetings.
BD Director Planning
Attend industry events, such as association conferences (DCAT, CPhi, CPhi North America, Contract Pharma, AAPS, etc.) with the goal of generating new customers.  In addition to attending the conferences, at times, the BD Director will be asked to take the lead on the planning process.
Present to and consult with the Executive Committee on current business trends with a view toward developing new services, products, and distribution channels.
Take an active role in helping to develop our marketing and advertising materials.
Identify opportunities for marketing campaigns and services, that can lead to an increasing sales revenue.
Utilize their knowledge of the market and competitors, identify and develop the company's unique selling propositions and differentiators.
Preferred Experience
Bachelor's Degree Science/Business
Five plus years of selling in the CDMO market selling solid oral dose manufacturing capabilities to pharmaceutical companies
A proven track record for generating sales results