Employers Find It More Difficult To Find Qualified Candidates
To Fill Jobs Today (And Will In The Future)
by Peter Cotton, founder and President of Best Sales Talent, LLC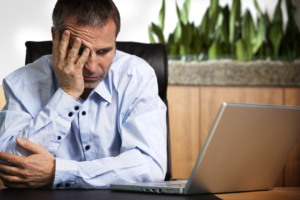 Employers are finding it increasingly difficult to find qualified candidates to fill their open positions. One of the reasons for this is due to the ever-increasing competition to identify, attract, hire and retain top talent.
We all know that job openings become available for many reasons. With the exception of the termination of the employee by his or her manager, job openings can be caused by the expansion of a business, a new product to be launched, personnel transfers, promotion of an incumbent, resignations, retirement, and even the death of the worker.
However, there is another reason why employers are finding it increasingly more difficult (and will even more so in the future) to fill their positions with qualified candidates. The reason is not obvious until you examine it more closely. It has to do with our population growth rate. More specifically, it has to do with something known as the Total Fertility Rate, verses a Sub-Replacement Fertility Rate.
The United States has been experiencing a sub-replacement fertility rate for years. This is a total fertility rate that, if sustained, leads to each new generation being less populous than the previous one. In a developed country, like ours, sub-replacement fertility is any rate below approximately 2.1 children born per woman. According to data published by the World Bank, over the last 33 years we have experienced a total fertility rate ranging from a low of 1.8 (in the early to mid 1980's), to a high of 2.1 (in the early 1990's and again in the early 2000's).
Our TFR was at 2.1 (a population maintenance level) for only 8 out of the last 33 years, and at a sub-replacement rate (less than 2.1) for 24 years. It doesn't take a statistician to recognize a trend with these facts. Think of how many siblings were in your maternal and paternal grandparents families. How many children were siblings of your mother and father? How many siblings do you have compared to your parents and grandparents? I am assuming here that the reader is a Baby Boomer, Gen-X'er or a Millenial. As an example: my mother was one of ten children. My father was one of five. I am one of four children born to my mother (one died as an infant less than a month old, then I came along). My wife and I have only two children. The graph below will illustrate the data from the World Bank and the trend, that for the most part, we are experiencing a sub-replacement fertility rate in the USA.
Let's look at job openings caused just by retirement for moment. As people retire and move out of the workforce, the next generational group is supposed to move in behind them to fill the jobs which were vacated. To fill all the vacancies created by departing employees, you need to have a birth rate to sustain it. According to the Bureau of Labor Statistics:
"Replacement needs exist independently of growth. So if an occupation is projected to gain 1,000 new jobs, and  2,000  people who currently work in the occupation are expected to leave it over the next 10 years, then the total number of positions projected to be available to job seekers is the sum of the two sources of openings, or 3,000.
            Across the economy as a whole, job openings from replacement needs are projected to  account for about twice as many openings as those from growth. This means that 2 out of   every 3 job openings are expected to be for replacing workers who leave an occupation.  (The replacement needs estimate does not include openings created when a worker changes jobs but remains in the same occupation.)"
If the economy is to grow, then the number of jobs must increase, and accordingly, there must be a sufficient number of people, qualified people, to fill them. This assumes that they have the educational level to be effective in the jobs for which they are hired.
The graph below shows the births per generation starting with the Silent Majority in 1928 through and including 2012 with the Post Millenial generation.
Looking at the data from the previous chart, we can compare those numbers in the following table:
According to the Bureau of Labor Statistics, in 2012, there was total employment in the USA of 145,355,800 people. Projecting just ten years forward, in 2022, there will be 160,983,700 jobs to fill. That is an increase of 15,627,900 jobs. Comparing the data from the table above to these projections you can see that we need an additional 15 million people to fill the increased number of jobs. The birth rates for the three generations after the Baby Boomers will not be able to support the need, since we are experiencing a Sub-Replacement Fertility Rate.
Looking into my crystal ball for the future, it is quite clear that trying to fill jobs through posting them on job boards or company websites is not going to fill the increased number of jobs. That will acquire only the active candidates seeking job changes. It won't account for the pool of talented individuals known as passive candidates – people doing a great job where they are, not looking for a new job, unaware of a better job, with no prepared resume, not contacting recruiters, etc. In short, they are not reading the job postings. To reach them, you need a professional service performed by an executive search consultant, a recruiter, or yes, if you must, a headhunter. But unlike the aboriginal namesake, today's modern headhunters give people an opportunity to use their heads, not lose their heads.
In an article titled: Why Recruiters Will Be at the Heart of Our Corporate Future, by Adrian Kinnersley, Posted on ERE.net — Mar 5, 2013 it is very well summed-up:
"Talent Is Not an Online Commodity
            Getting the best possible talent to join your company is not the same as purchasing a product online. Talent has opinions, options, and time constraints. Talent can be unpredictable, irrational, high maintenance, and uncommunicative. A product you buy online will always show up if you have paid the appropriate price and followed the  correct purchasing process. A product won't have any thoughts or feelings that it wants to discuss with a third party. It won't have any opinions on how well you selected it. It won't wait for a better company to buy it if it doesn't like your communication style or your company values. A product won't consult with family members, professional  acquaintances, and even someone it met on the train to provide fresh objections about   why they aren't going to show up at your company.
            Recruitment Is a Professional Service
            The reasons above are precisely why a professional recruitment service is uniquely positioned in the digital age. The number of intangibles in any hiring process is the very thing that prevents it from being a replicable and reproducible process. The freedom of  thought from all of the parties involved in the ultimate decision making prevents the viability of a "black box" recruitment solution."
Recruitment, as a professional service business, provides a company its most important asset: People. With the advent of thousands of job boards, the "latest and greatest" screening software, many company executives think they can save money by recruiting themselves. They think that the day of the recruiter will fade away. I would submit that in a Sub-Replacement Fertility Rate environment as we now have, with more jobs to fill than there are people, a Do-It-Yourself solution will most certainly create more problems than it is supposed to solve.
Kinnersley goes on to say:
            "The Barber Shop Analogy
            "There are many other more tangible reasons why service businesses won't be replaced in the digital age. A good    analogy is that the Internet won't put barber shops out of business just because you can buy hair clippers on Amazon and get them delivered the next day. The margin for error and potential for public humiliation when cutting your own hair will prevent most sensible people from trying it themselves.
You may choose your barber shop based on price or service and it's likely that when you have found one that you are happy with, you'll not only return many times but also probably tip handsomely for the privilege of getting your hair cut just the way you want it without even having to ask. My barber shop is a busy place and I imagine that for my barber to be able to cut everyone's hair in the style that they have asked for takes considerable skill, years of experience, and a huge amount of patience.
            Similarly, the margin for error, the potential for embarrassment, and the risk of public failure is huge when attempting to recruit for yourself. If it takes too long or if it turns out to be a bad hire, that can be a lot more expensive than a recruiter's fee. Just like your barber, a good recruiter makes the process look easy not because it is — but because they have years of experience, considerable skill, a huge amount of patience, and a raft of other qualities."
The numbers speak for themselves. More jobs to fill than there are (and will be) qualified people to fill them. It will be harder and harder for employers to find qualified candidates and to fill jobs on their own. Professional recruitment services are in demand now and will continue to be even more important for the continued growth of companies.